I am a practicing independent minister, currently working as a non-stipendiary vicar in Devon. I'm also a comedian, writer and broadcaster who has had the opportunity to inform and entertain people for more than 40 years through workshops, books, magazines, newspapers, blogs, radio and television.
I love to write and I'm sure that if ever I were shipwrecked I'd simply write another book in the sand while I waited for rescue. I have written for the UK's Daily Telegraph and Independent newspapers as well as for many UK and US magazines and periodicals. Check out my blog for examples of my work.
Watch my comedy here.
The Story So Far… I was an armchair Christian (cf. St. Augustine's 'God grant me chastity, constancy and patience—but not yet!') until my first husband Henry died. We had been married for just one year and the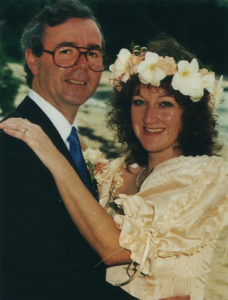 hospital chaplain told me that he couldn't go to heaven as he didn't believe in Jesus Christ. That just wasn't fair—Henry was a better man than I (I'd been a bit of a trollop in my time) so I threw Jesus out of the window and turned to complementary medicine and holistic health. I'd lost my career as well as my husband—I was a successful journalist who had become a TV documentaries expert on China. The Chinese protests of Tiananmen Square in 1989 had ended my work out there. and technology updates meant I was out of date as a radio presenter.
It was a pretty bad time, frankly; but you've probably had The Cosmic Wake Up Call yourself so you may relate. I knew I wanted to live—a terrifying experience with a barracuda off the Barrier Reef in Australia showed me that, at least. It also showed me that I had a direct link with God who showed up in my head and told me how to escape. It wasn't Jesus, obviously—I wasn't having any truck with him! But, for all that, Jesus wouldn't go… despite my travels into healing (Healing Trust and Reiki), Buddhism, Shamanism etc. he (and God) kept on turning up and getting in the way.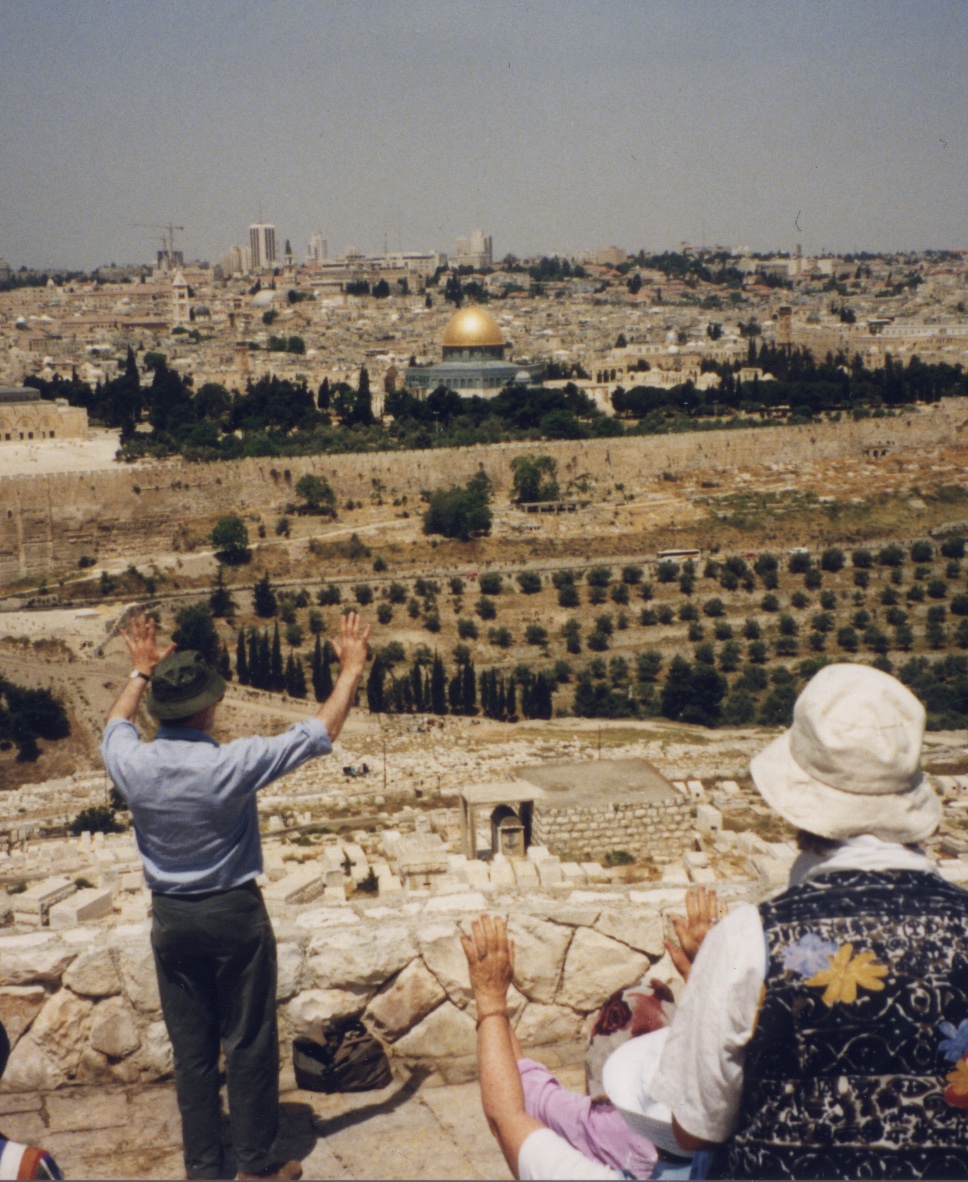 Then I discovered Kabbalah. Not the Kabbalah Center—she adds hastily—this sort had no red strings attached… this was the ancient Judaic mysticism that Jesus learnt at his mother's knee; that he discussed in the Synagogue and he taught in his ministry. It explained that phrase 'I am the way, the truth and the life' which had been hurting me so much… and it became the way for me (and my mate Jesus). I studied for 18 years with a very wise man whose teaching gave a practical non-fluffy Taurean a structure to work with—a skeleton to hang everything on—and I mean everything.  It's the Enneagram; it's the spaces between the words in the Bible; it's astrology; it's the sacred magic of the angels and it's the basis for all the wonderful, successful and fulfilling Soul Wisdom work that I study and teach, including The Spiritual Laws of Prosperity. You can talk to me about it all on my Facebook page.
On the journey I became the first person in the world to bring a dog from the USA to England on Passports for Pets, happily married to my lovely Lion and the author of seventeen published books (pretty well all of which have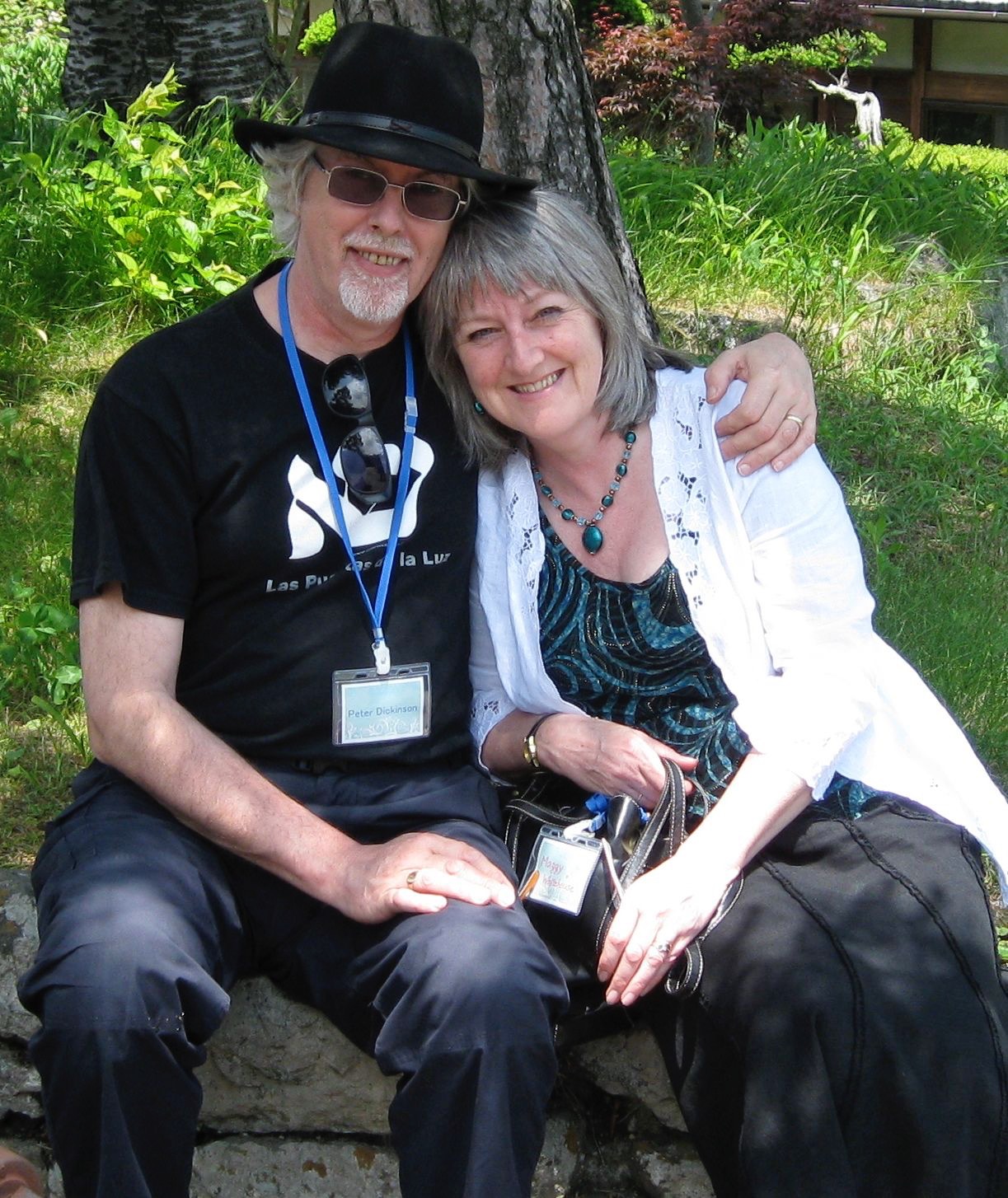 the Jesus guy in them somewhere—as a mentor, friend and supporter). These include: The Book of Deborah, a novel about what it would have been like to have been Jesus's cousin (oh, and Judas's wife): The Marriage of Jesus which is about the historical likelihood of his being married at 16 and widowed by 30: The Miracle Man; Imagine Christ came today as a judge on the brand new US version of The X Factor: From Credit Crunch to Pure Prosperity, a practical spiritual book on how to earn decent money and live abundantly whatever your line of work: Living Kabbalah, Total Kabbalah, The Illustrated History of Kabbalah and Kabbalah Made Easy. All easy-to-understand practical guides.
Other things I am include:
* An expert on interpreting ancient Kabbalah (including Biblical Kabbalah) in easy and accessible terms for the modern world.
* An expert on Bible metaphysics i.e. how to read this incredible book on four levels including the mystical and metaphysical and make sense of it in your own life.
* An expert on the lives of women in Biblical times including Mary Magdalene and the Old Testament Matriarchs and Heroines.
* I regularly teach Kabbalah around the UK and in Europe and in the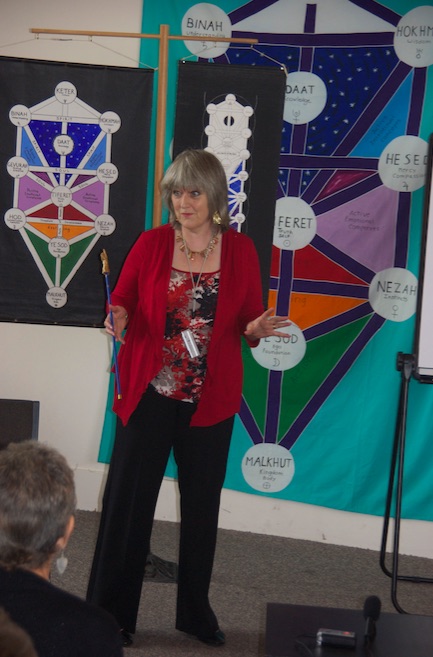 Masonic Lodges in Washington DC.
* I use Kabbalah to help define the Biblical teachings on prosperity to help people recover from the belief that wealth is somehow wrong for the spiritual. This is a fabulously abundant world and it is our right and our spiritual duty to experience, enjoy and teach on the wonders of a prosperous life.
* A stand-up comedian. Yes that does seem rather at odds with the rest, but it's part of my ministry and I love it. Time, perhaps, to laugh about the sacred cows of religion that stop us making direct contact with the Divine.
Lion and I live in a lovely home in rural Devon with Sappho and Artemis, two re-homed beagles. I used to be a BBC and independent radio presenter (the second female breakfast presenter in the UK in 1981) and a BBC and ITV TV producer. That all came full circle recently as I spent 2017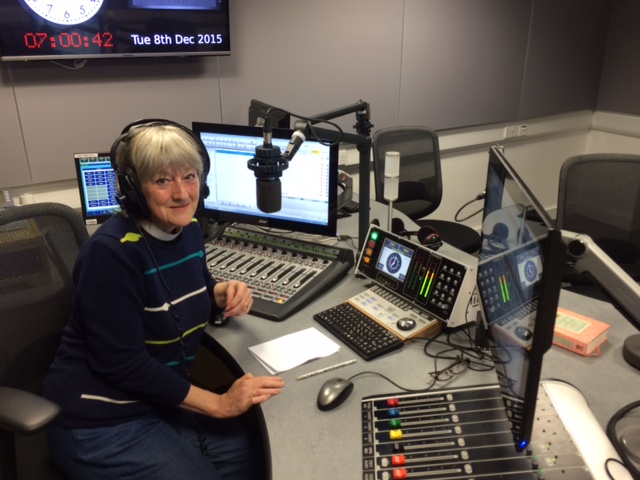 as BBC Radio Devon's Sunday morning faith presenter offending half of Devon each Sunday between 6am and 9am!
A little more past life: back in 2000 I became webmaster on a BBC site called 360 which was about the environment and spirituality, part of another BBC site called H2G2, co-founded by the wonderful Douglas Adams, author of The Hitch Hiker's Guide to the Galaxy. During the last Iraq conflict I was host-moderator on the BBC Religion and Ethics notice boards which was an enlightening experience to say the least! I was also blessed to be working as an assistant news editor at the BBC World Service on the night of 9/11—the chance to offer service comes in many unexpected places.
Thank you for reading all the way.